Increasing Savable Funds Through Debt Refinancing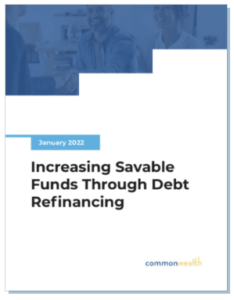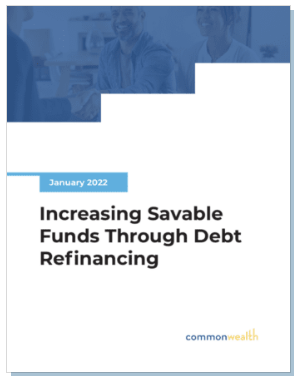 After nearly a year of research, we are pleased to share a report by Commonwealth on the impact of the reduction in debt burden for hundreds of HFLS borrowers made possible with support from the Robin Hood Foundation's Mission Investment Fund and the Schusterman Foundation.
At the end of 2020 HFLS reached out to hundreds of borrowers to see if we could help them manage their finances during the pandemic by reducing the amount of their monthly repayment to HFLS. This was not a loan forgiveness program: if we reduced the amount, the term of the loan would extend and so they could complete payment of the entire outstanding balance. Many borrowers requested this modification, and we granted it to nearly 200 borrowers.
Through this study, we found that one path to increasing emergency savings is through increasing the availability of savable funds by reducing fees, expenses, and the budgetary footprint of existing debt. This brief conducted in partnership with Commonwealth provides an overview of the results.
This pilot provides support for the idea that finding ways to free up additional funds in the monthly budgets of low- to moderate-income households increases their ability to save more regularly. However, it also highlights the difficulty of saving for many who are burdened by existing high-interest debt. For these households, this research suggests that more favorable credit options with lower interest rates and longer repayment periods allow people to replace onerous debt with more manageable debt, increasing financial wellbeing and bringing them closer to being able to save consistently.
For lenders, this research sheds light on the ways that more generous refinancing on loans may increase customer interest and financial stability, potentially increasing repayment rates in the long term by allowing borrowers to build a savings buffer that shields them from financial shocks.
This report is made possible thanks to the generous support of MetLife Foundation.